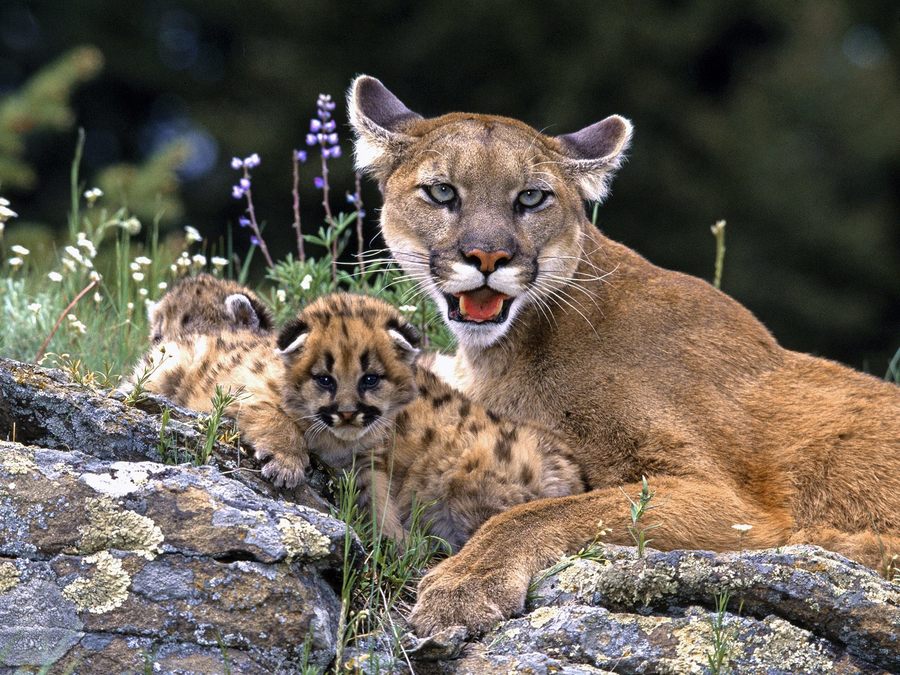 The Pumas have enjoyed a great afternoon learning about different faiths.
On World Book Day we all dressed up as book characters. We also performed a poem called 'Mr Shadow's shoes'. It was fantastic and we loved performing it to the rest of the school and to our parents the after at sharing assembly.
Another activity we enjoyed doing was reading with the year 2 children. We have done this a few times and on this particular day, we were allowed to read in dens and other fun areas!
The Haribo Challenge (Big Think!) May 12th 2017
What better way to celebrate the end of SATS that to eat lots of sweets! But there were conditions to meet before being allowed to consume the goodies... Mrs Cook showed us a letter from Haribo, telling us that we 'had been chosen' to take part in their current market research into the fairness of their party bags of sweets. We just had to decide how to investigate fairness and what this meant: types of sweets in the big bag; number of sweets in a bag; types of sweets in each little bag and whether or not our favourites were included. We worked really well in groups, with several taking the task very seriously and Mrs Cook was very impressed - even giving two groups reward 3s. Overall, we decided that the bags were not completely fair as every bag had a different combination and number of sweets in it, although some reasons spotted for this were that: if you had several rings, you had less sweets as they were the heaviest ones; the most popular sweets were the gummy bears because they were the lightest (but the least common colour was the green ones!) and the average number of sweets in a Supermix little bag was 9. The final task of the session of course was to how to divide up the sweets fairly before eating them!!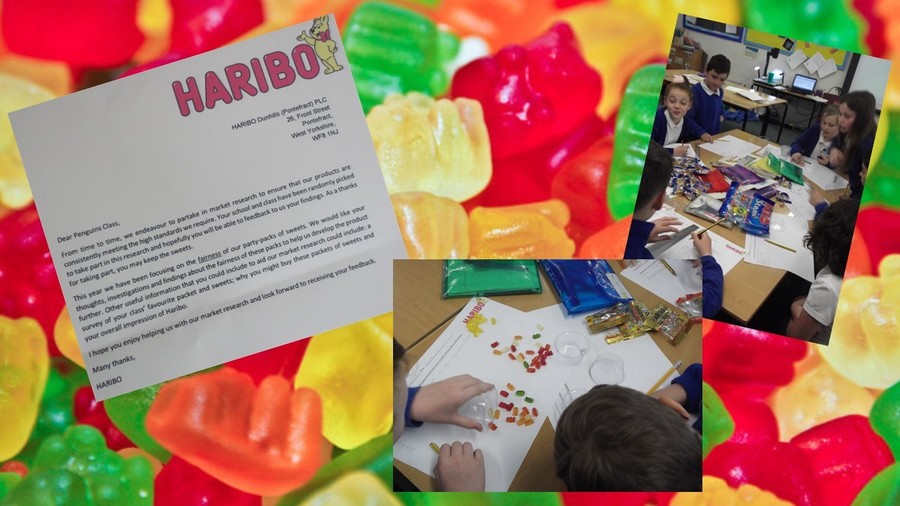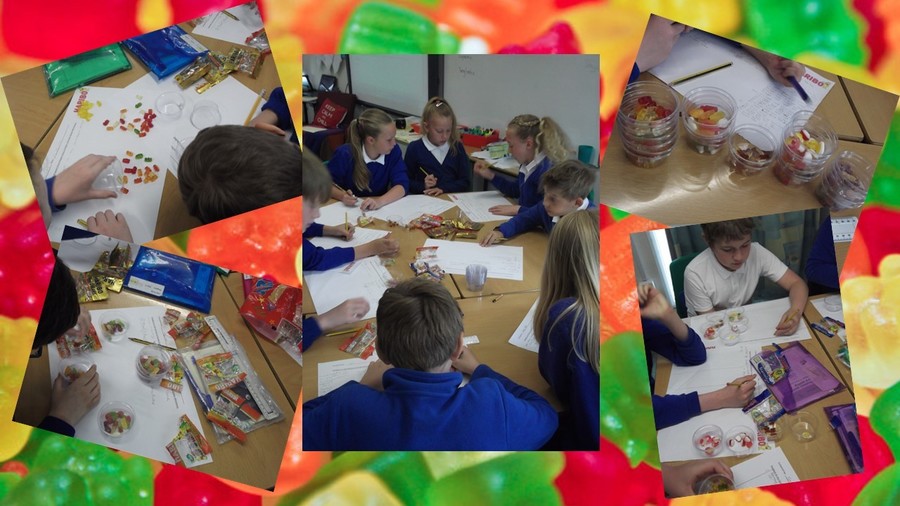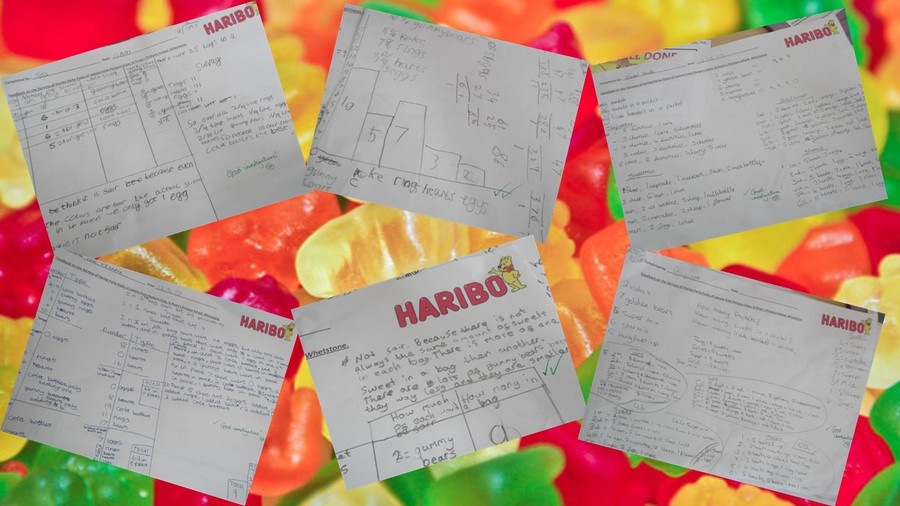 What would Jesus Do? (RE Spring Term 2017)
Our RE topic this term for the Penguins and Sea Dragons has been considering the question: Can we live by the values of Jesus Christ in the 21st Century? This has caused a great deal of debate in deciding how far you could actually live by Jesus' values - depending on your beliefs, own personal values, stance on tricky moral dilemmas and outlook on life. To help us decide, we looked at Jesus' Mission Statement : "The Spirit of the Lord is on me, because he has anointed me to proclaim good news to the poor. He has sent me to proclaim freedom for the prisoners and recovery of sight for the blind, to set the oppressed free, to proclaim the year of the Lord's favour." (Luke 4:18-19). We then looked in more detail about love, forgiveness, sacrifice, generosity, justice and fairness before applying them to everyday situations. Below are some photos of the work we produced for our classroom display.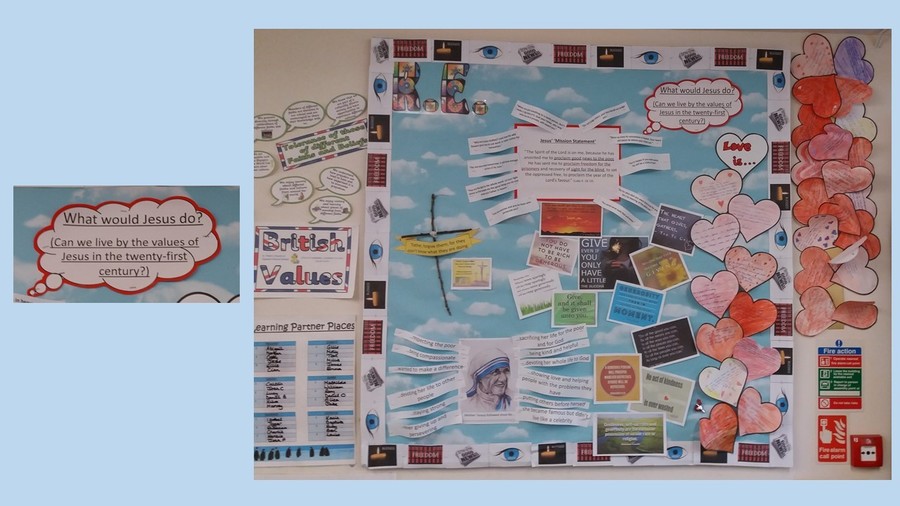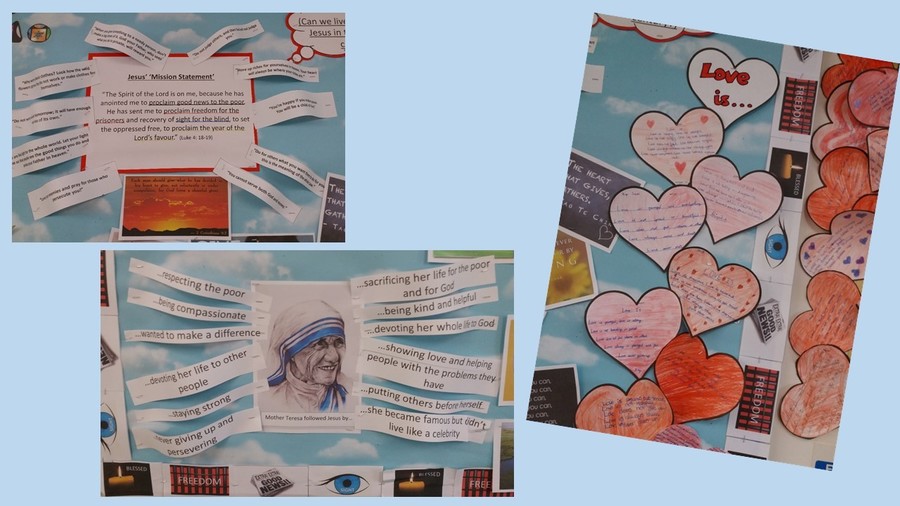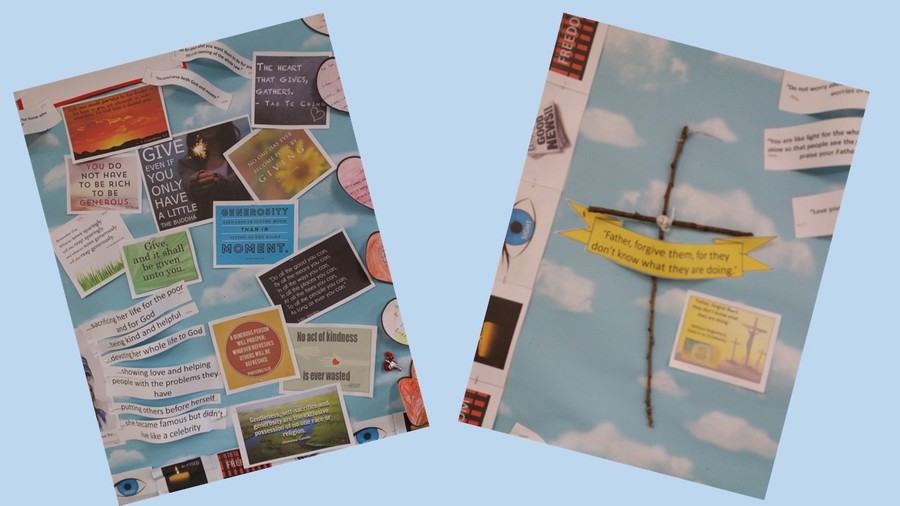 The BIG THINK (Spring Term 2017)
This term, as part of highlighting the importance and skills of problem solving in maths, the whole school have taken part in the very first BIG THINK. The whole school, on the same morning, were all given the same task - to share out a picnic between different groups of people. After an introduction about the task and how making mistakes can make your brain grow, we set off to explore the challenge. Our teachers had lots of resources prepared to help us and we worked in groups so that we could discuss our investigations. Everyone had a great time solving the challenge: splitting 4 muffins between 2 people; 8 tomatoes between 3 people; 200ml of apple juice between 13 people and even working out how many degrees of a pizza we would each get. We are going to be doing several more BIG THINKS this term and we are aiming to become much more flexible thinkers when it comes to solving problems in maths. Below are some of the photos from across the school.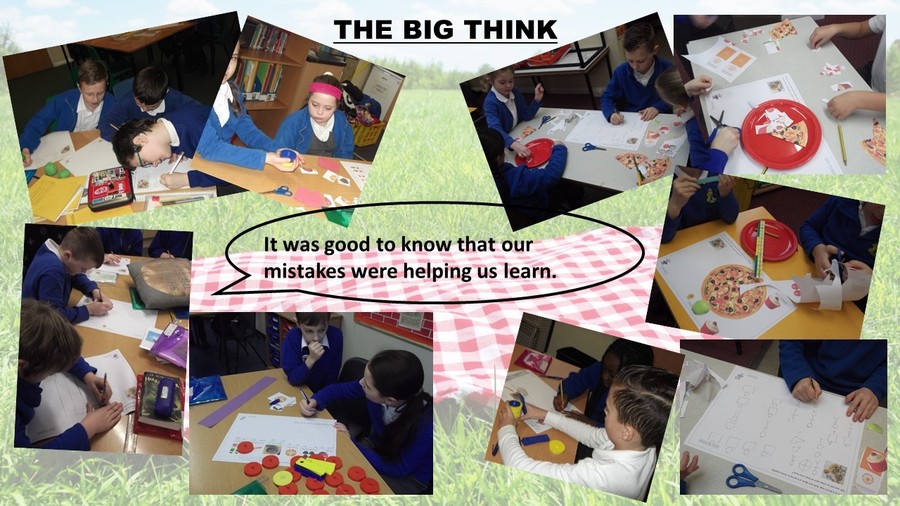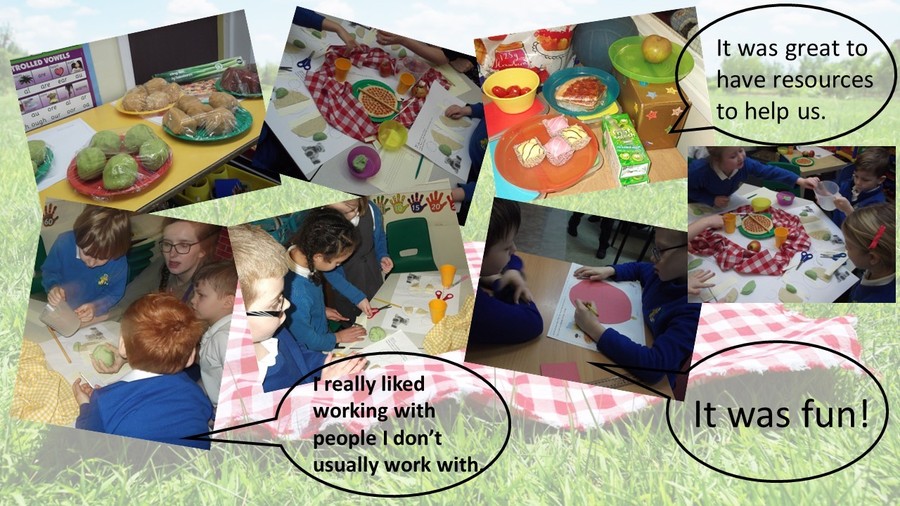 Design Technology - Shelter Building - The Final Results!
Well, we had varying levels of success with our shelter building, but we all had great fun making them. On the whole, teamwork and perseverance were the superpowers on display from all groups, as well as the ability to cope in a crisis and thinking on our feet! Below you can see the finished results and after a successful afternoon of testing them against the rain, wind and earthquakes (!) they all had to be 'recycled'! Mrs Cook was impressed with everyone's shelters and the fabulous attitude and support to every shelter and group when testing was happening - well done.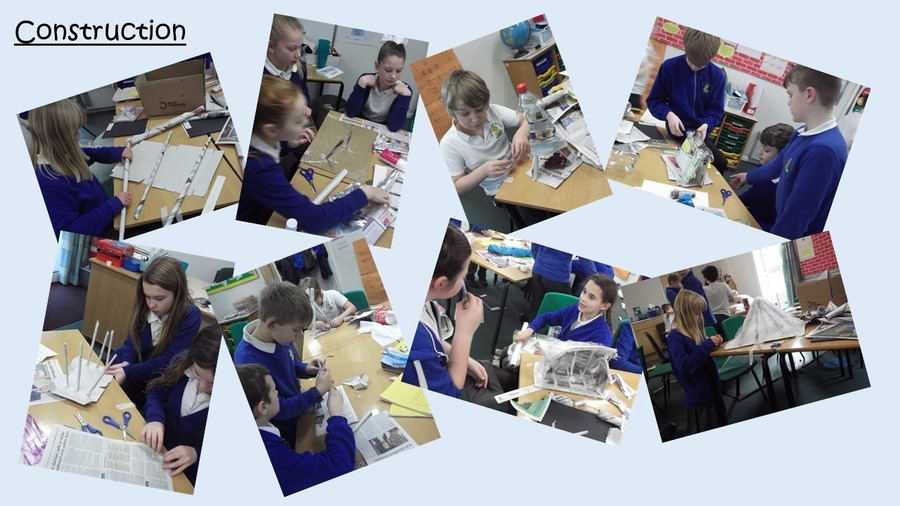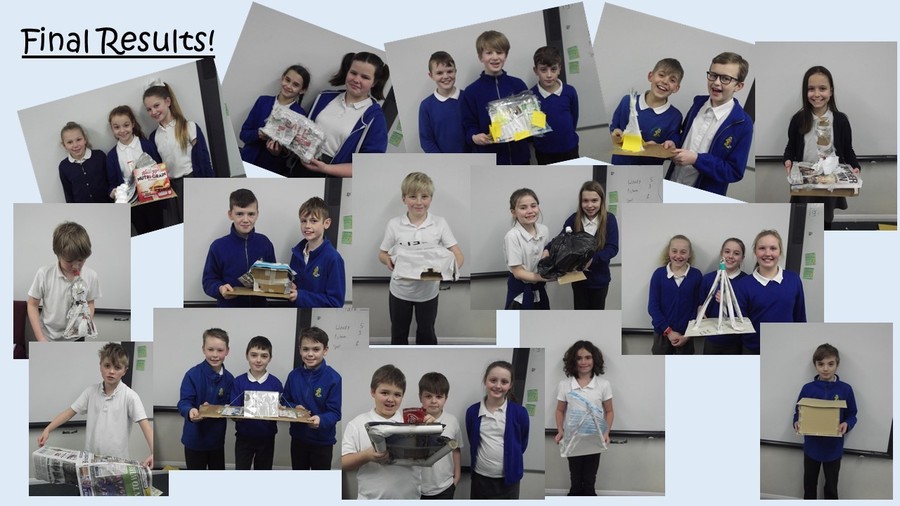 Design Technology - Shelter Building (January 2017)
The Sea Dragons and Penguins have been given the challenge to research, design and build a shelter. Fairly straightforward you might think, but Mrs Cook has said that the frame has to be built with newspaper. After using the new Learnpads to research shelters from around the world, we had a go at strengthening pieces of newspaper with only small pieces of masking tape allowed, before creating our final designs. Below are some of our attempts at strengthening the newspaper. Come back soon to see our finished shelters (if they have survived the rigorous testing process!)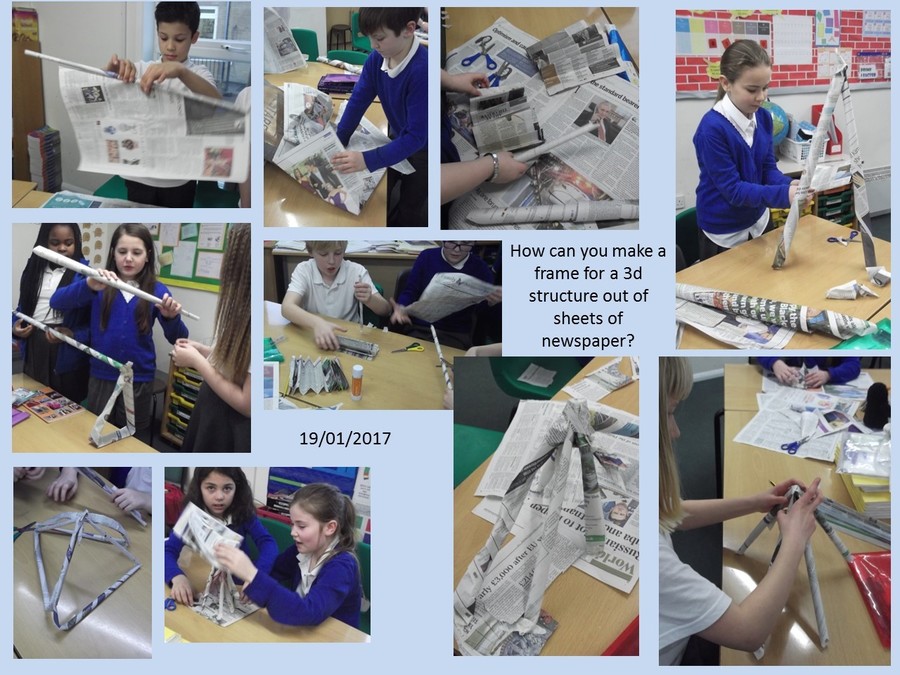 Novel Study
We have been really enjoying using Novel Studies in our Literacy lessons and have so far looked at "How to Live Forever" by Colin Thompson and "Journey to Jo'burg" by Beverley Naidoo. It has been great to really get inside the themes and issues in the books through drama, planning and writing lots of different text types. Below are some examples of our drama work and the immersive area in our classroom. This term (Spring 2017) we are reading "Wreck of the Zanzibar" by Michael Morpurgo.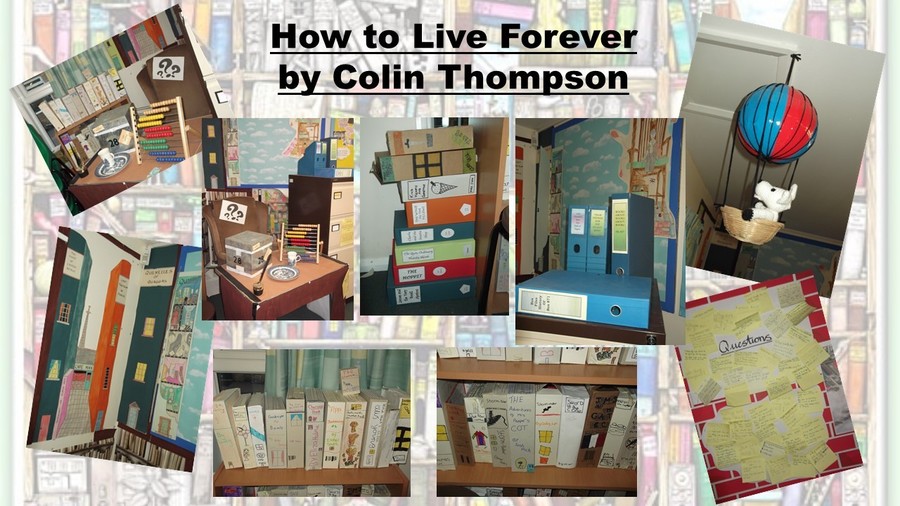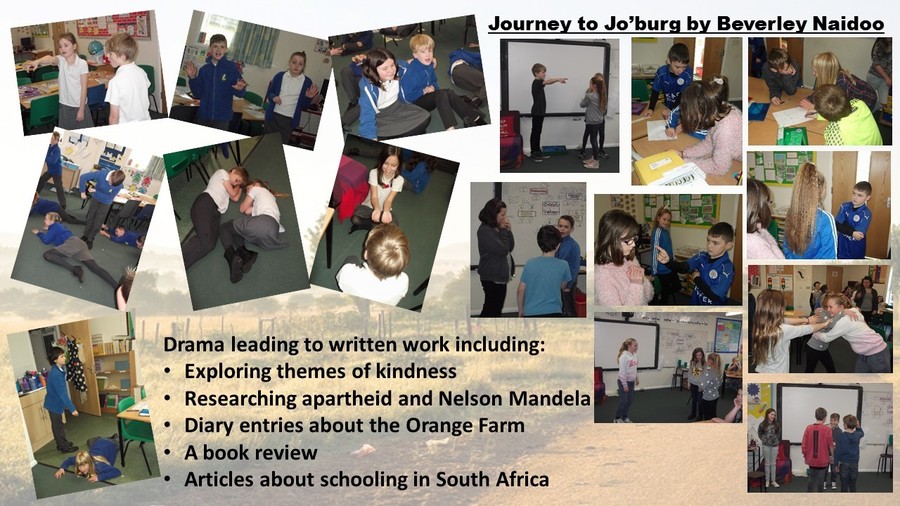 The Penguins and Sea Dragons visited Beaumanor Hall recently to experience a World War II day. The children were evacuated from Whetstone to Beaumanor Hall to try to keep them safe from German bombing raids. The children all played the part brilliantly! Some children dressed up, some brought a pack-up wrapped in greaseproof paper, others had ginger beer. One boy even found a letter from his mother telling him to look after himself whilst he was evacuated away from home!
Below are some pictures which show the children in the Morse Code hut, which was actually used during World War 2 as a listening post. The children listened to intercepted German messages and then pretended they worked at Bletchley Park cracking the German's Enigma code! The children also looked at war time recipes; some of which looked more appealing than others! They also went shopping in a typical World War II shop They wrote post-cards home to their families.
In the afternoon, the air raid siren sounded and the children rushed to the cellars to keep safe from a German bombing raid. They had to put on gas masks and listened to the frightening sounds of German bomber planes flying overhead. At the end of the day, the children prepared themselves for the billeting process. The children had all been warned about a 'Mrs Jones' (not our Mrs Jones!) who was always late and who really didn't like children but had been told she had to take some evacuees! The children were desperate not to be left until last in the billeting process and many of the boys were seen rushing off to the toilets to straighten their hair, clean behind their ears and remove mud from their knees! Thankfully, just before Mrs Jones arrived, the children were given the all-clear to go home to their parents!
Autumn Term (up to half term)
Here are more examples of the amazing World War II themed homework we have had from the Penguins...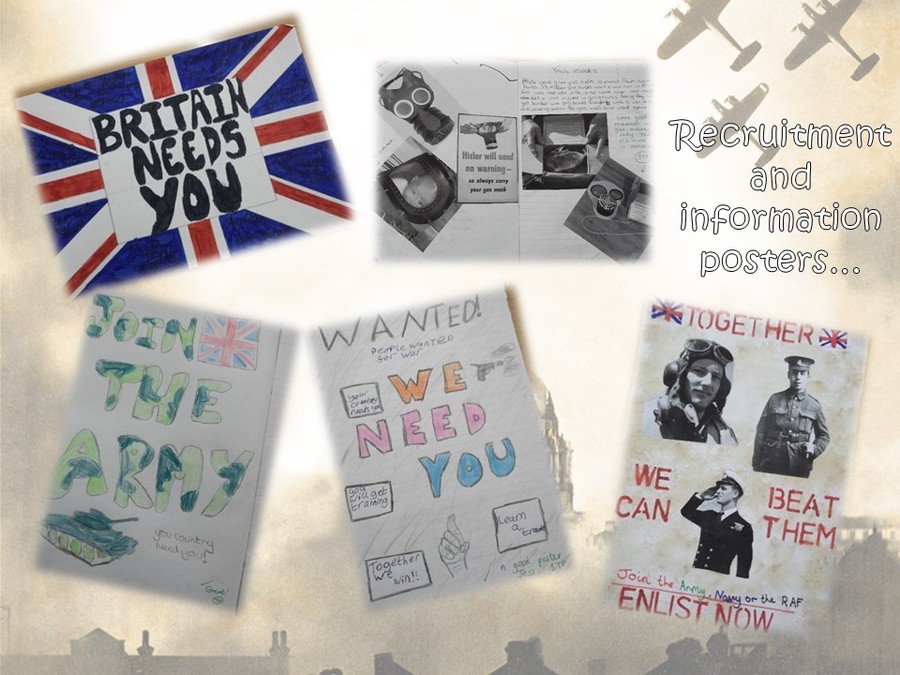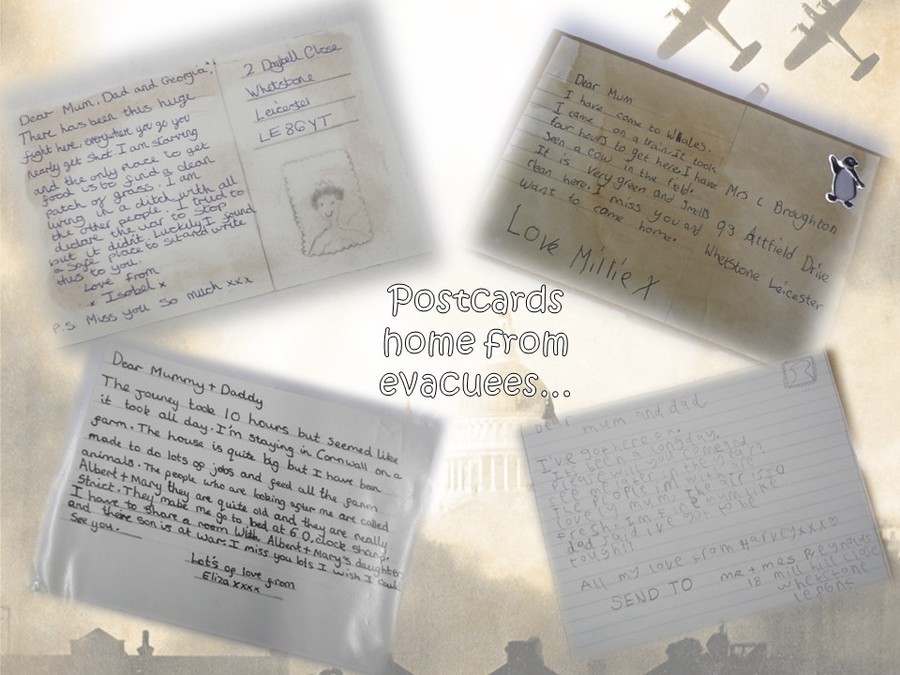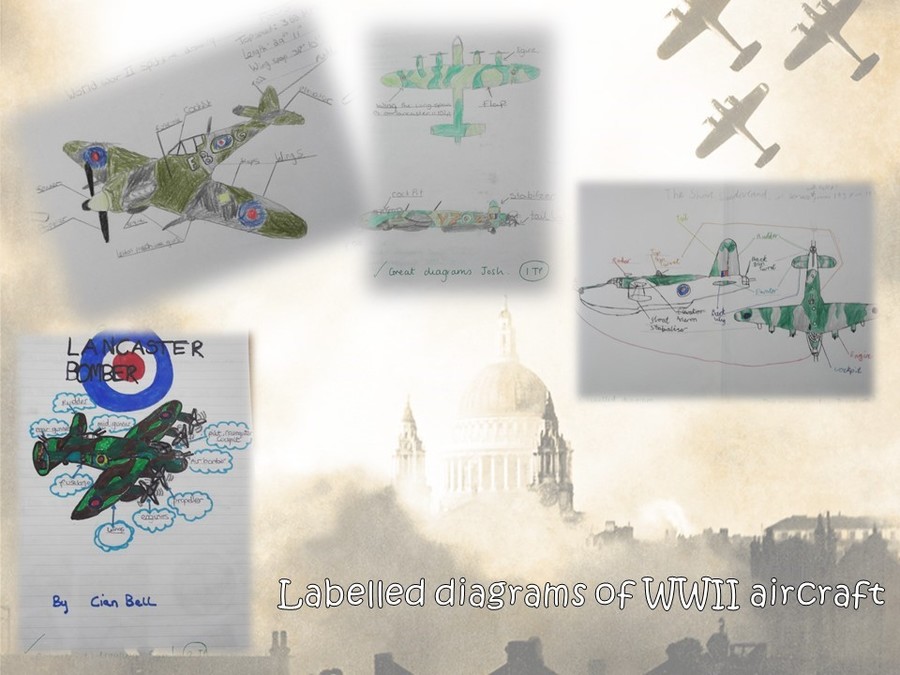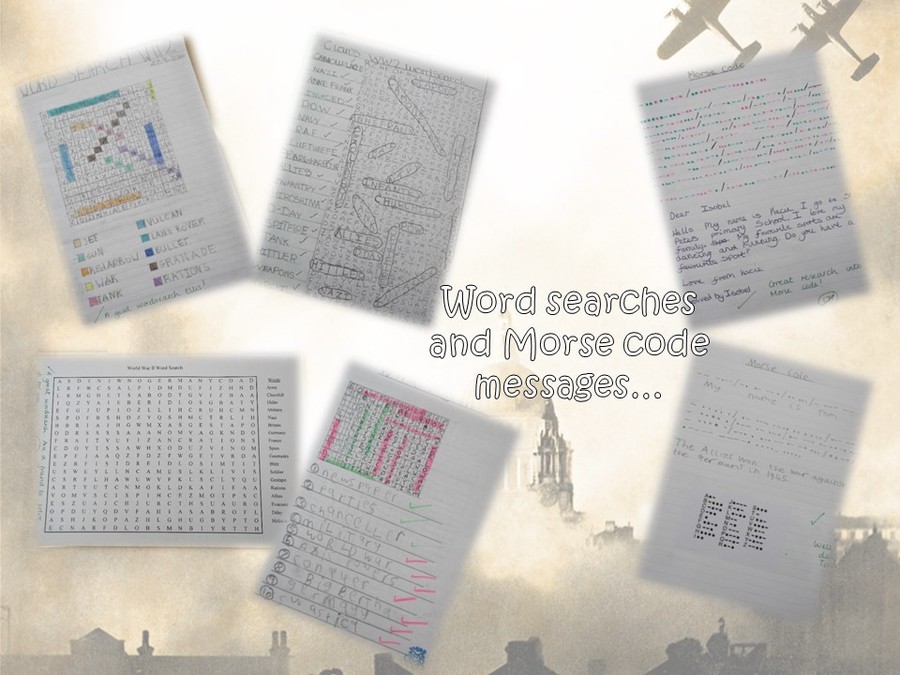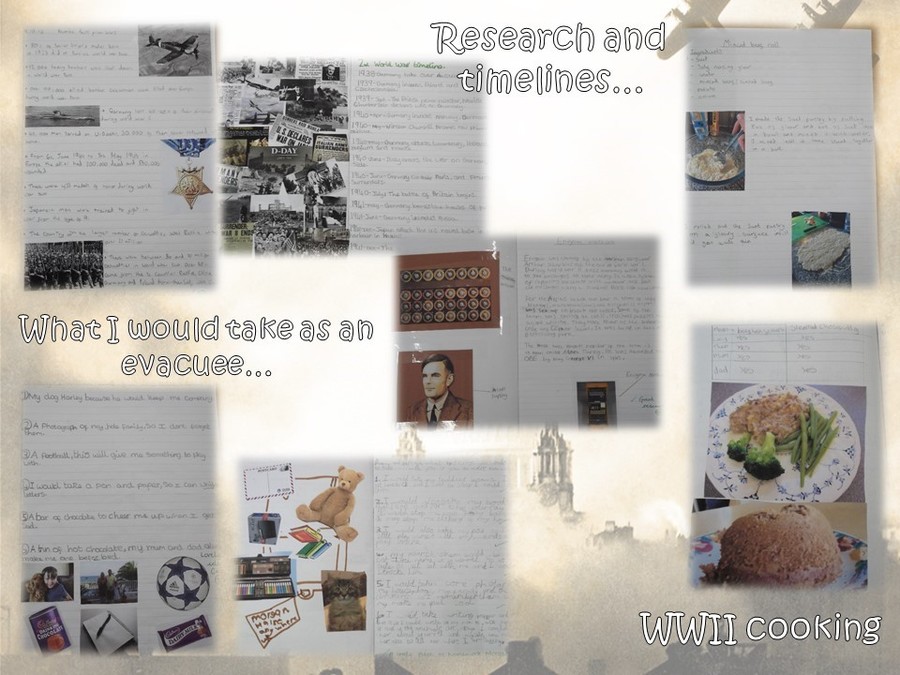 Autumn Term (up to half term)
Here is some of the fantastic World War 2 themed homework the Upper Juniors have brought in this half term.
We are the Penguins! - September 2016
We have now settled into the Penguins and have really been using them as inspiration for how we can behave and life our lives in the Penguin class. We were also challenged to create a penguin fact page for homework - what amazing work we got!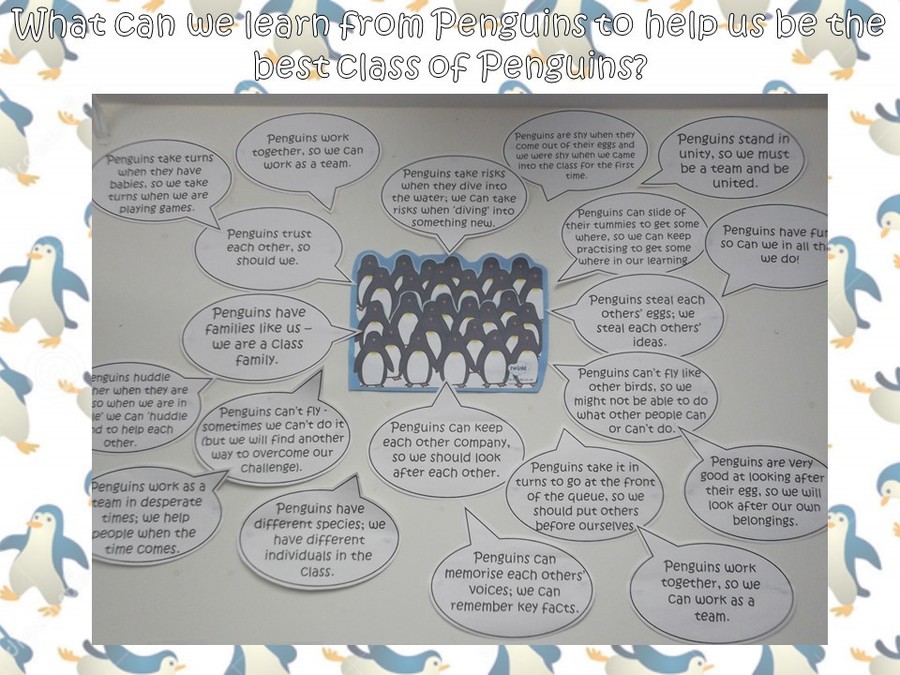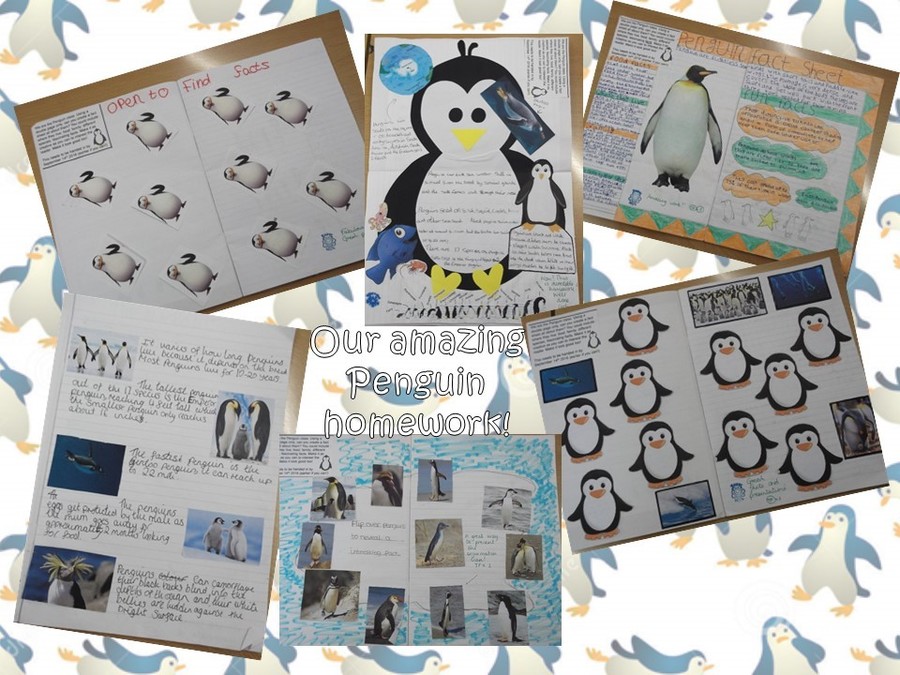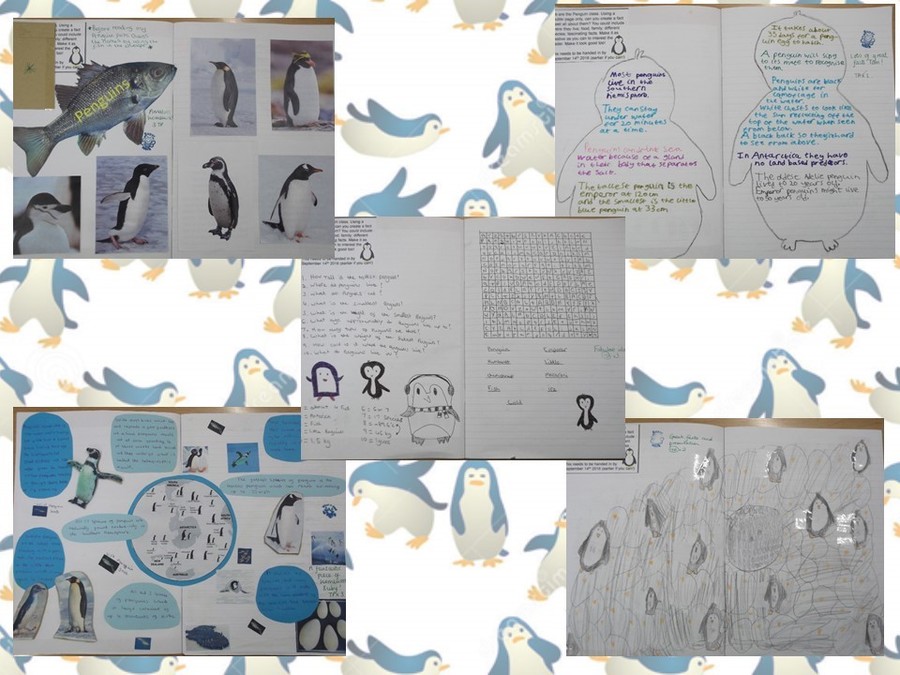 Roald Dahl Week - September 5th - 9th 2016
While the majority of the Penguins have been at Osmington Bay on PGL this week, the remaining Penguins have joined up with the remaining Year 5s and the Year 4s to have a week full of Roald Dahl. During the week, we have done research about the author; created new characters; solved logic problems involving some of the most famous characters; become Willy Wonka and created our own sherbet and caught dreams with the B.F.G. We finished off the week by watching the cartoon version of the BFG while munching on popcorn and crisps!! We've all had a really good week and Mrs Cook, Mrs Jones, Mrs Laywood, Mrs Stone and Mrs Montgomery have had a lovely week too!