Marvellous Maths!
This term in maths we have started learning all about multiplication. We have used lots of different resources to help us make arrays, and represent our times tables.
We even made ourselves into an array. We had 25 children and soon worked out we could make the array showing 5 x 5 = 25.
Brilliant work!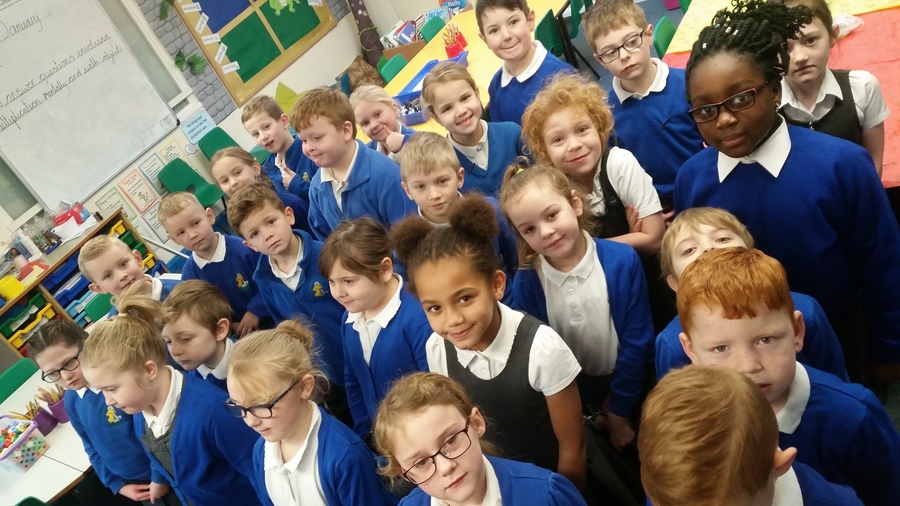 02/02/18
Year 5 came to visit us and share their maths homework. They helped us learn all about fractions. We had a lot of fun! Thank you Pumas!
Our amazing homework!
What amazing effort Leopards have put into their homework! Our 3D models of both Motte and Bailey castles, as well as more modern stone castles are excellent!
Inspiration even came from Leicester's old Motte and Bailey castle (now ruins).
Thank you to all parents for their support with this.