Welcome to the Cheetahs' page!



Our teachers are Miss Fowler and Mrs Voce (Class LSA)
Children in Need
On Friday 17th November, we had a Spotty Non-Uniform Day. We had Superhero Spot, 2 Pudseys, spotty leggings, t-shirts, jumpers and even PJ's.

Jacob, one of our Cheetahs, won the 'Name a Bear' as he guessed the bears name correctly.
Our Buddies

Our buddies came for a visit and to hear us read today! We all had lots of fun Thank you Turtles to being our buddies.
Tree Planting.
Cheetahs class teamed up with Turtles to plant lots of trees and shrubs which Mrs Shahor had given to us. We worked with our Turtles (Year 6) buddy to plant dig a hole and plant the tree.
We all had lots of fun!
Alien Invasion!
Cheetahs Class have been learning all about 2-D shapes. We all created shape aliens using different shapes such as triangles, rectangles squares and circles.
Wash, wash, wash your hands!
We had a visit from the lovely nurses at the Blaby School Nurse Team. They came to talk to us about how important it is to wash our hands. We used glitter on our hands to show how germs can spread easily.
They then taught us how to wash our hands properly.
We are a 'Thankful' bunch!
Cheetahs' Class Christian Value this year is Thankfulness. We have been learning what it means to be thankful and also things that we are thankful for.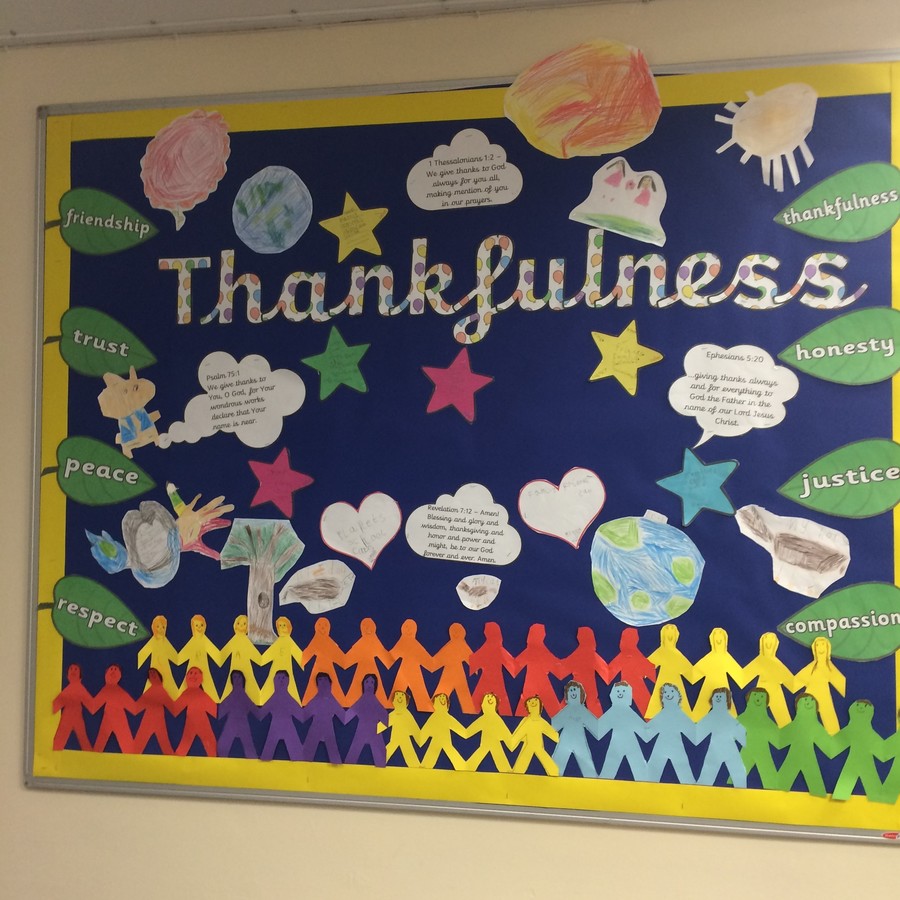 Thursday 5th October - Here are Cheetahs class participating in a LOROS Fundraising activity.
Reading
Please read with you child at least 3 times a week for at least 5 minutes and write a short comment in their reading diary (eg read to page 7 or finished book). If you have left a comment we will change their book on a Monday, Wednesday and Friday.
PE
At the moment we are doing PE on a Wednesday afternoon. Please make sure you have your indoor and outdoor PE kit, any earrings are removed and you have a hair-tie for long hair. Please make sure all kit is labelled.
Homework
In year 1 each half term you will receive a homework sheet which is about our topic. It has lots of different ideas and fun activities you could do for your homework.
Homework is due in each Wednesday and will be returned again on Friday.
Phonics
Click here for more information about our new Phonics Scheme.